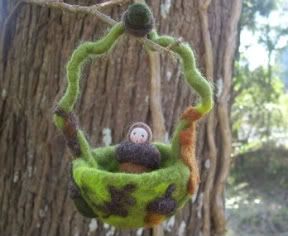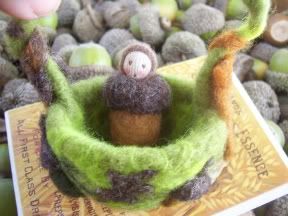 There are so many beautiful things in the world and some of the most beautiful things are nature made. If they aren't nature made they are representations of natural and made with love and a ton of imagination.
I have decided to share with my children my desire to have a nature table in the house and I wanted to start it off by purchasing them this beautiful handmade item by Rosemary4Remembrance. I can't wait for the kids to come home from school this afternoon so we can start. I am not so sure how much beautiful stuff we are going to find today though... we can't keep the snow that fell this morning (by the way the first snowfall of the year! VERY early no doubt).
I hope to find some dry items or some stuff we can dry nicely and put into baskets we have collected.
Do you have a nature table at home? If not wouldn't you love to start one to celebrate the beauty God makes for us?
Share with me.. I wanna see what you come up with!
As for the snow, we rarely get snow here but the seas were good to us this summer and there were very few hurricanes which means there is a lot of water in the air above us and so I knew we would have some snow this year, I just didn't think it would come this soon. It's supposed to snow tomorrow as well and we have a freeze warning! Maybe the kids will get a snow day?!